With Halloween behind us we are well aware that in just a few short weeks the hectic Holidays are upon us. If you're like most this probably will entail holiday parties amongst family and friends. Most tend to dread the idea of entertaining and while the task may seem daunting even Martha Stewart has tricks to make it seem like it all happens with ease. Even the most novice entertainer can take a few steps to wow their guest. Here are a few things to consider if you're looking to spruce up the home and create beautiful table top layouts for your holiday festivities!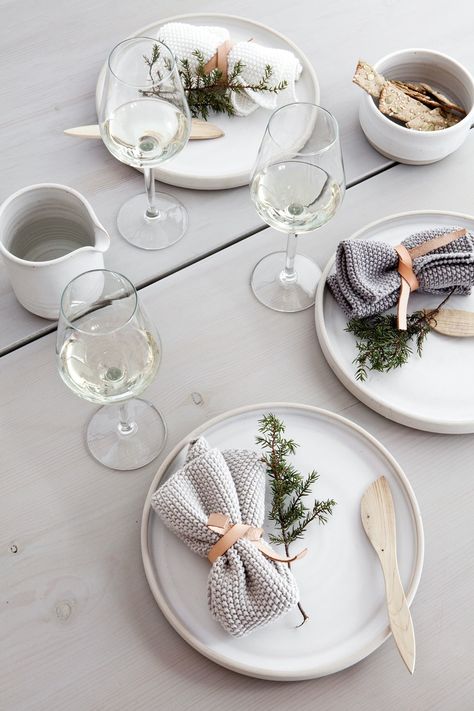 While there are more than enough beautifully landscaped table tops on Pinterest sometimes they can be a bit much. Philippe Luxe likes to keep tall vases and centerpieces minimum to none. You want to create an invitational setting for your guest. In todays world we're constantly bombarded with technology and missing out on everyday connections with those around us. We want the table to be communal and a setting to engage with one another, look directly at whom we are speaking to and be present. The holidays bring about a feeling of togetherness, let's not limit or block that interaction with over the top tall pieces that block those across from us.
Little details get noticed, think of your theme and try to think out of the box when choosing a small detail to apply to your table top. Pinterest has numerous ideas but Philippe Luxe likes to comb through the theme and go for the not so obvious. As Miranda Priestly once said florals for spring are hardly groundbreaking, head the advice and skip the squashes on Thanksgiving.
Nothing will calm you more than a nice cocktail when Aunt Karen asks who you're seeing or Uncle Bill bringing up anything political in 2017. Philippe Luxe likes to cheers on any occasion and it's best to give thought to having a drinking destination. Use this table top to be cheeky and fun! As a host you'll have a hundred things to do, let your guests help themselves to your fabulously curated cocktail selections. This is a good place to use tall or elaborate centerpieces and decorations as the backdrop from the main attraction, highlight the cocktail cheer!
Don't sweat the small stuff, most guests are just happy to be at the gathering you're hosting. It's easy to get overwhelmed but nothing is perfect and your guests don't expect you to be. It doesn't have to be elaborate or fancy to be a good time, leave that up to the guests and the connections everyone makes. A few small touches and thought into the party is all it takes to wow a crowd, enjoy the entertaining!